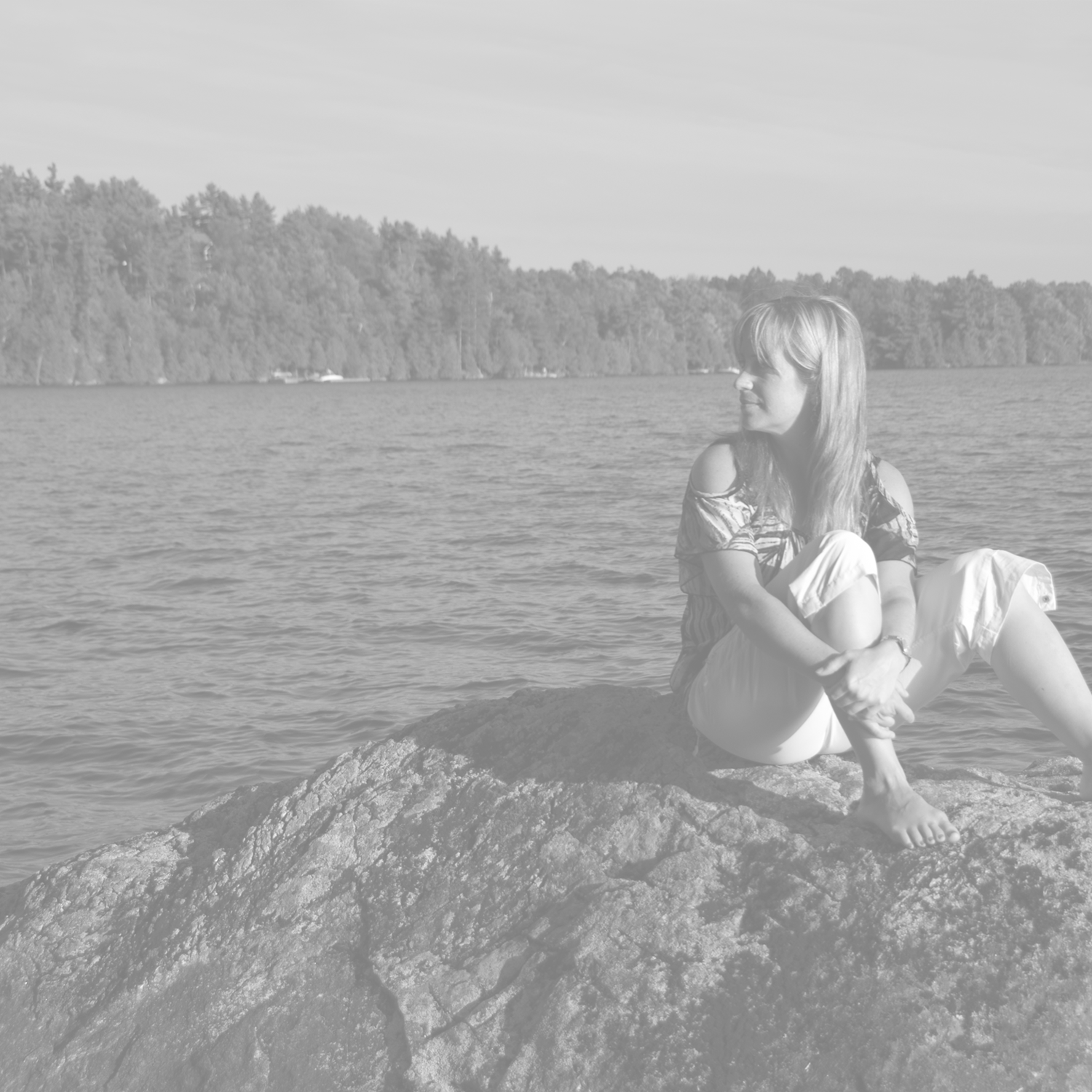 With a decade of coaching experience, love and empowerment coach Karen Strang Allen loves helping women take back their power after a break-up, regain their confidence and create a life they love, so they attract their ideal partner.
"Karen has guided me through some really challenging times, helping me to see myself more positively, and to believe that I can get what I want. After each session with her, I felt grounded and powerful." —Linda
Karen unexpectedly became a widow at age 22 when her first husband died from cancer. She moved from New Brunswick to Ottawa to start a new life, and eventually remarried. Then at age 35, she separated from her second husband and started over again with her two young children.
Karen has learned that heartbreak can be a tremendous catalyst for personal and spiritual growth. She used her years as a single woman to get to know who she really was and create a joyful and fulfilling life for herself and her kids.
"Working with Karen was one of the best things I have ever done for myself. She helped me to clarify decisions, find direction for my dreams, build the courage and confidence to move forward and inspired me with her wisdom and honesty. —Charlotte
Karen's mission is to help single women fall in love with themselves, build a joyful life, and create healthy, happy relationships!
"After each session with Karen I felt empowered. I felt like I was walking taller, speaking louder and just generally taking on the world with a whole new outlook." —Sydney
Two of Karen's strengths as a coach and workshop leader are her empathy and intuitive ability to see the best in people. She can help you regain your confidence, create a live you love, and go after your dreams!
I knew deep down what I really wanted, but I was fearful of the possibilities. Karen encouraged me to be confident and so I'm proud to say I've more than achieved my goal. I went from a 9-5, 40+ hour/week job with a 10-hour/week commute to being a full-time international wedding photographer. I work at home, have amazing clients and am only surrounded by those who believe in me. Living out my dreams every day is a phenomenal feeling." – Tracey
professional credentials
Karen Strang Allen has a Master of Journalism from Carleton University and is the author of Free to be me: Create a life you love from the inside out! and international bestselling co-author of Unwavering Strength: Volume 2.
​
Karen is certified in Neuro-Linguistic Programming (NLP) by NLP Canada, Assertiveness Coaching by Doreen Virtue, and Success Training by Jack Canfield. She also has training in transformational coaching (Transformational Coaching Academy), meditation, yoga, tapping (Emotional Freedom Technique) and Reiki. She has 10 years of specialized experience working with single women.
With an insatiable desire to learn how humans can triumph over challenges, Karen has spent over a decade studying and writing about personal development and relationships. She has taken courses with Jack Canfield, Brendon Burchard, Arielle Ford, Katherine Woodward Thomas, Eckhart Tolle, Neale Donald Walsch, Doreen Virtue and Barbara DeAngelis. She has attended seminars by Deepak Chopra, Robin Sharma, Denise Linn, Peggy McColl, and Sonia Choquette.
​
work with Karen...
If you're looking for an experienced guide to help you to:
rise above your challenges (past and present)

stop attracting the wrong partners

feel confident about who you are

create a life you love

attract your soulmate
You've come to the right place!
Contact us to book a complimentary Love Breakthrough Session.
learn more...
To learn more about Karen's coaching style, see Coaching.

To learn more about Karen's speaking style, see Speaking.