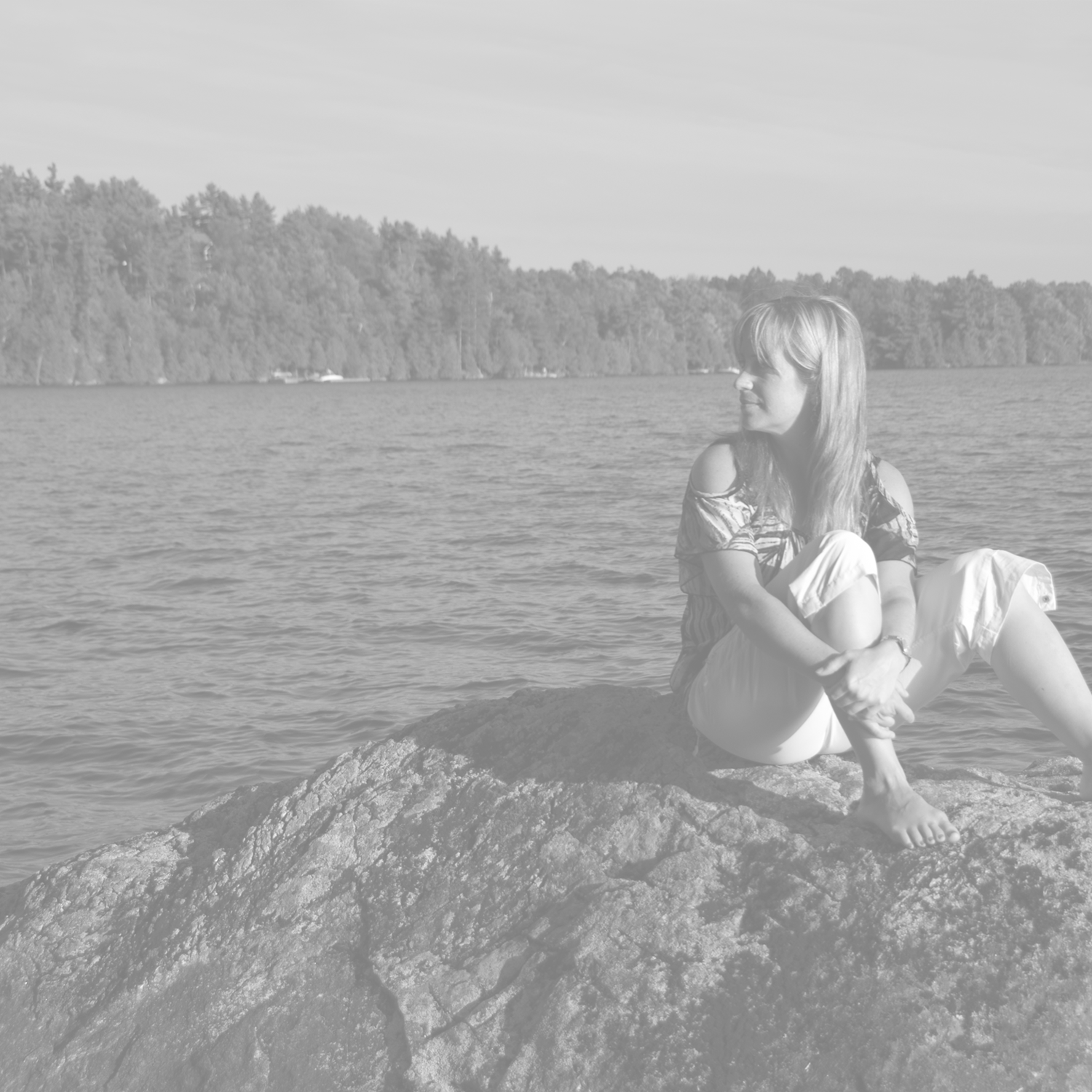 ​
About Karen's online group coaching courses
​
"Karen and Transform Your Life appeared to me just at the right time--It was a dark period in my life. I am amazed at the transformations that took place and still continue everyday. I've learned how to push through some very deep seeded blocks that kept on re-manifesting in specific areas of my journey as well as in certain aspects of my relationships. I am able to speak my truth, remain more calm, happy and energetically aligned for longer periods of time. I recover a lot quicker from the everyday "downs" that life throws out there. The most important part of this training for me has been how I have learned to be more "grateful" for so many blessings that I overlooked. Some challenges have been a lesson or blessing in disguise. The most painful, heartbreaking experiences have been an awakening or, sometimes a push or tug to seek out something better. Mostly, empowerment. Transform Your Life has changed my life in some very profound ways. I am truly grateful to Karen for this awesome program and I highly recommend it!!!"
—Margaret, Windsor, ON, Transform Your Life participant
​
"The best decision I have made in decades is taking the Transform Your Life course and getting professional coaching by Karen. I was newly single after 23 years of marriage and felt so lost in how to move on with my new life as a newly single person. Karen was able to guide me through the Transform Your Life Program and her professional coaching has helped me understand how to take my life back by giving me transformational tools to reflect on my life and choices, develop new strategies to move forward, analyze relationships, change habits and create an amazing new plan for an empowered life starting now and into the future. Karen has literally taught me how to "break free from my past, get clear about what I want for my future, and to become fearless in life and love" (Karen Strang-Allen). I cannot thank you enough Karen, this course has been truly one of the best investments I have ever made. It is truly priceless."
—Lynn, Ottawa, ON, Transform Your Life participant
​
"Thank you for what you do! I am really enjoying falling in love with me. I am starting to have fun with my life. I know I have never felt this empowered. I am feeling great. I wouldn't be here, right now, in this great head space, without your guidance. And I am finally excited about my future...the possibilities are endless. I am getting ready for a fabulous, life-long ride...my seat belt is fastened and I am holding onto my hat...because my ride will be an amazing convertible!!"
—Susan, Ottawa, ON, Single 2 Soulmates participant

"I often bounced around from idea to idea when it came to what I was going to do when I "grew up". Quick fix ideas and the latest job postings always fell flat and I'd never understood why. I wanted it, why wasn't it coming into my life?! I'd never realized why until Transform Your Life. I knew deep down what I really wanted, but I was fearful of the possibilities. Karen encouraged us to be confident and so with the "CLEAR" system I'm proud to say I've more than achieved my goal. I went from a 9-5, 40+ hour/week job with a 10-hour/week commute to being a full-time international wedding photographer. I work at home, have amazing clients and am only surrounded by those who believe in me. Living out my dreams every day is a phenomenal feeling. I highly recommend this retreat for absolutely anyone at any place in their life. You won't regret it."
—Tracey, Edmonton, AB, Transform Your Life participant

"I started working with Karen 6 months after I left my husband. I knew I needed to shift from reactive to proactive and put together a plan for my future, but wasn't sure of the "how". Karen's extensive program follows a methodical process of exploring our past, and discovering patterns that require change. Most importantly, she shows the "how" to change the behaviours, and resulting patterns. Personal growth, whether physical or psychological requires hard work and a commitment to change. Karen coaches her clients to safely push outside their comfort zone, to work towards the desired results. She provides content and tools that are available long after the program ends, and that I still use today when faced with an uncomfortable growth opportunity. Thanks Karen, for setting me on the right track for a beautiful future."
—Pattie, Grimsby, ON, Transform Your Life participant
​
"I have really enjoyed participating in the Transform Your Life program. I gained great insights and overall, have been able to let go of a lot of things that are no longer serving me. In the process, I believe that I have gotten closer to being my authentic self whether I am in a relationship or not. I highly recommend this program to anyone who is feeling somewhat stuck and would like to find ways to get past these feelings and towards a path of personal growth and freedom."
—Tatiana, Ottawa, ON, Transform Your Life participant

"Ok friends, this is an outstanding program. Not just for those of us who lost partners (or got rid of them :), but for women who need a group of women to listen, to understand, to empathize, and to respect you at a time in your life when you have lost something (job or a partner) and you want to work at taking the steps forward to an interesting and satisfying tomorrow. Consider taking this course and meeting these women. It changed my life!!! Luv you Karen Allen."
—Patricia, St. Thomas, ON, Transform Your Life participant
​
"The Transform Your Life retreat was just what I needed to get fired up about my path. Inspirational. That says it all! I loved the structure – release the past, be fiercely present and create your future. The beautiful environment was uplifting. The beautiful people I met, inspiring. I loved how Karen combined presentation with interesting exercises and thoughtful discussion. I left filled with new ideas and positive energy. Ready for change? This retreat will help you figure out how and give you the confidence to go for it!"
—Charlotte, Ottawa, ON, participant at Transform Your Life retreat
"I attended the Transform Your Life Retreat with Karen it was amazing! Karen did an excellent job at presenting the material, as well as providing a safe place to share personal thoughts, feelings and experiences with the group. I found the material to be rich in content. We had plenty of time for reflection and discussion. I was really impressed by Karen's ability to not only teach new concepts but also to provide personal coaching when needed. The retreat was well organized and extremely helpful for anyone who is committed to transforming their life."
—Tauri, Arizona, participant at Transform Your Life retreat
"The Transform Your Life retreat was the best investment in me that I have ever made! Taking time away from my busy life to focus on me and the way I want to live was life-changing. Karen led us through practice exercises that helped me develop a plan for changing my life right away and tips for helping me keep on track once I got home."
—Nancy, Ottawa, ON, participant at Transform Your Life retreat
"I had a blast and I loved getting to meet so many new like-minded people. I loved all the meditations. A lot of them got me very emotional. I also really felt like the past was washed away and I walked out of the retreat as my "new person" thanks to the exercises on writing out what that was. I really didn't want the weekend to end. I had such a great time."
—Anonymous survey response from Transform Your Life participant
​
"Extremely knowledgeable, well presented, and plenty of exercises to solidify what is being presented and help make it our own. Great for me because it fit precisely with what I have been learning. So many amazing exercises!"
—Anonymous survey response from Transform Your Life retreat participant
​
About Karen's coaching
"I am so thankful for meeting you. And for helping me to reflect on my life and to make changes and believe in myself and my abilities again. You are a shining star. I feel I am where I am supposed to be in my journey. I am so grateful I have met you and value your experience, inspiration, intuitions, spirituality and love of life. I will continue to challenge myself and learn and grow. I look forward to seeing you again at a get-together."
—Debbie, Ottawa, ON
​
I have worked with Karen for a number of months and all i can say is wow, just wow. As a coach, Karen has the perfect balance between caring and challenging. She created a safe and supportive space in which she both supported and challenged me to face my blocks and do the work to start to break them apart. She came to each call prepared with a game plan, questions and homework, but also with the space to allow me to go where i needed to, with her guidance. It was an amazing experience that I will never forget. Thank you Karen for all that you did to help me move forward."
—Kari, New Brunswick
"Working with Karen was the right decision for me at the right time. I was stuck. I had no idea how to move forward. I realized that I couldn't do it alone and that's where Karen comes in. She was a true coach for me – supportive, focused, and adaptable. She also challenged me to move out of my rut, providing me with a myriad of tools that I still use today. I am a stronger and better person today because of my work with Karen. Thank you always!"
—P. Durrani, Ottawa, ON
​
"I just wanted to say how much you're really truly helping me, and I appreciate you so much. I've seen so many people about my past, and you're the first to really seem to truly understand what I went through, and you're helping me to see how it's still affecting me today, which nobody has shown me and I never knew why I am the way I am until you. So thank you! :)"
—Sarah, Ottawa, ON

"Working with Karen was one of the best things I have ever done for myself. I wanted to move my life in a new direction but was uncertain how and at a loss where to start. It is difficult to express my true gratitude to Karen and the effect she has had on my life. She helped me to clarify decisions, find direction for my business dreams, build the courage and confidence to move forward and inspired me with her wisdom and honesty. She always knew what I needed and used numerous techniques (mental, spiritual and practical action steps) to guide me. (All this and we laughed lots too!) She left me with an amazing set of tools and a great sense of strength to draw upon. If you are ready to make change in your life but need some help along the way, get in touch with Karen. I know that you will love working with her."
—Charlotte, Ottawa, ON

"I was hesitant to ask for help during a particularly challenging time in my life. I was at an age where my adult life was just beginning and there were so many different paths I could follow and forces pulling me in every different direction. After receiving coaching from Karen, I was able to gain the confidence I had been lacking to make decisions for myself. After each session with Karen I felt empowered. I felt like I was walking taller, speaking louder and just generally taking on the world with a whole new outlook. I felt confident and hopeful for my future because I now had the tools she had given me to take on anything that came my way. I couldn't have asked for a better outcome from Karen's coaching and would recommend her to anyone."
—Sydney, Toronto, ON
​
"I took life coaching lessons from Karen, who is a knowledgeable and inspiring coach. She has guided me through some really challenging times, helping me to see myself more positively, and to believe that I can get what I want. After each session with her, I felt grounded and powerful. Everything in my life is getting better, and I now have a job after being unemployed for over a year. I have also read her book and love it! Her personal experiences really resonate with me, leaving me to believe that if she can do it, so can I. Free to be me is the ultimate guide for how to change your life. I highly recommend it and will be passing on many copies to my friends."
—Linda, Ottawa, ON
About Karen's workshops and events
"I attended Karen's online Feel Great When you Date workshop, and thoroughly enjoyed it. I found it very eye-opening, and it got me thinking about the dating process in a much more positive light. I really enjoyed the course!"
​
—Nancy, participant in Feel Great when you Date challenge
​
"I have just completed Karen's online challenge "Feel Great When You Date". It was wonderful! Karen really explains where your focus should be. I am new to the dating scene, but I'm now looking forward to it thanks to Karen and her challenge ♥️"
​
—Renee, participant in Feel Great when you Date challenge
​
"I loved how you structured the weekend...slides, short partner shares, exercises, and physical movement to give the soul a break :) And the transformational exercises!! I don't think any of the women there will soon forget the feeling of those hugs and affirmation of Day 1 and the hockey stick "limbo" of Day 2."
—Johane, participant at Heartbreak to Breakthrough
​
"I strongly believe the message you conveyed. One must work on themselves in building a happy and solid foundation before wanting to add a romantic partner to it! Here's to hoping my love/romantic partner is doing the same and is a mirror of me when we eventually meet. Thanks again; it was insightful, informative and empowering."
—Emily, participant at Loving without Losing webinar
"Attending your weekend seminar was so inspiring to me...to see others in the same boat just different sail was very reassuring. I was really impressed with the events both days. I appreciate your presentations and your talks are very inspiring and caring and well expressed. You're an amazing woman and I just want to say thank you for all you do!"
—Pat, participant at Heartbreak to Breakthrough
"Love, love love this workshop! The share we all did with each other was so profound! I also loved the "raise the bar" exercise...so powerful."
—Kathy, participant at Heartbreak to Breakthrough
​
"Karen, you are amazing! Thank you for an awesome course...staff, content, materials and success stories were amazing and very supportive. Thank you so much!"
—Kristi, participant at Heartbreak to Breakthrough
"Listened to your live presentation last night. Thank you. It has helped me to remember to be grateful for my family and friends. Your words keep me focused on remembering to be strong and to love myself more. I am so blessed to have met you on this journey…"
—Debbie, participant at Fall Madly in Love with You
​
"I would like to sincerely THANK you from the bottom of my heart for helping and guiding me in this journey! I can finally, after 3 years, less 5 weeks, say that I forgive my ex. Such an amazing breakthrough...You have a great gift that you need to continue to share, Karen! You have been incredibly generous to us! So lucky for me to have crossed paths with you! Forever grateful!"
—Chantal, participant at Break FREE workshop
​
"I wanted to say thank you again from the bottom of my heart for your workshop this past weekend. What you are doing for Ottawa's community of single women is nothing short of extraordinary. I found the exercises so useful and beneficial to finally release all past hurts. The story I am telling myself in my head is one of accomplishment and a life well-lived!"
—Karine, participant at Heartbreak to Breakthrough
​
"Thank you so much for an absolutely wonderful weekend. The information you covered and the personal growth I feel that I achieved were both eye opening and wonderful. Thank you again for giving of yourself during this past weekend. I've come away with a lot of new information and some wonderful new friendships."
—Stephanie, participant at Heartbreak to Breakthrough
​
"I really enjoyed the workshop: the content, the interactive exercises, and the opportunity to connect. The energetic music was fantastic. Thank you!"
—Anonymous participant at Heartbreak to Breakthrough
​
"Amazing workshop! Interactive exercises were very useful, and helped me to heal some of my emotional sticking points. I feel refreshed to take on the world!"
—Anonymous participant at Heartbreak to Breakthrough

"Well presented. So much sharing…very meaningful and informative. Most of all, a safe and trusting environment was created."
— Kerry, participant at Heartbreak to Breakthrough

"Great workshop! Lots of great information. I loved the interactive exercises and wanted more!"
—Anonymous participant at Heartbreak to Breakthrough

"So inspiring! I know now what I need to work on. And I will work on going for what I want. Anything is possible…my fear is irrational.
I can win with taking risks either way!"
—Kristen, participant at Heartbreak to Breakthrough

"This felt very freeing! Allowing us to be exactly who we are without care or concern!"
—Anonymous participant at Heartbreak to Breakthrough
​
"Karen, you are brilliant! Thank you so much for your time, efforts, love, and so much more."
—Jean, participant at the Soulmate Attraction Summit
"Thank you for this wonderful workshop. Great energy, wonderful information, amazing group of ladies."
—Nathalie, participant at the Soulmate Attraction Summit
"It was great and empowering for me, especially to help me change my limited beliefs. I really enjoyed the partner work and the sharing and energetic exercises." —Debbie, participant at the Soulmate Attraction Summit
"Loved the positive energy. I made a few connections that I plan to follow up on to build my single female network."
—Laura, participant at the Soulmate Attraction Summit
"Truly fantastic workshop. I enjoyed it and learned a lot, and had some unexpected & emotional insights."
—Kavell, participant at the Soulmate Attraction Summit
"OMG - I loved this! You are doing AWESOME work! Can't believe how wonderful I feel. We explored things I didn't even know I needed. I have a LOT more clarity about the future than before. Thank you!" —Jenny, participant at Break FREE workshop
"Loved your exercises! Your evaluations are fabulous, very different from what I have done before! Loved the examples, the content, your knowledge. You are FABULOUS! A real magician!" —Anonymous survey respondent, participant at Break FREE workshop
"I'm not currently single, however I still gained many insights to be a better me!" —Sandie, participant at Heartbreak to Breakthrough
​
"That was one of the best seminars I've heard in a while. You weren't hawking products all night and you had something powerful to say. Loved it."
—Cathy, participant at Lemons to Lemonade workshop
"I really enjoyed this workshop. The depth of the material was excellent. Karen's caring and energy flows naturally and she is solid on her knowledge of the material. It is clear that she is committed and convicted in her belief that people can transform their lives for the better."
—Karen, participant at Heartbreak to Breakthrough
​
"You're amazing! Thank you for giving me HOPE and all the guidance."
—Niva, participant at Lemons to Lemonade workshop
​
"Went to Karen's Lemons to lemonade evening and I can say without a doubt that it was an aha! moment for me. Karen so softly and generously opens her heart, her home and her shining light to women who are ready to step onto the yellow brick road. What a gift!"
​
—Paula, participant at Lemons to Lemonade workshop
"Thank you for tonight! I learned a lot about my patterns and myself!"
—Sandra, participant at Lemons to Lemonade workshop
​
"I came to the workshop pessimistic about the outcome, thinking I would hear what I already heard before. It was refreshing to learn new tips and strategies that I can actually apply in my situation, so I have left my pessimism behind and am optimistic about my power and my future."
—Irene, participant at Lemons to Lemonade workshop
"Listening to Karen Allen speak about attracting abundance....rivetting." —Cheryl, business development leader, Epicure
"I found Karen a well-spoken presenter with a lot of down-to-earth analogies that I could relate to. I left feeling inspired and wanting to learn more and work on myself and my path."
—Julie, participant at Lemons to Lemonade
"Great presentation. We had a great time last night and you did a great job Karen. Would love to have you in the office to talk to the reps." —Kevin, regional vice president, Primerica
About

Free to be me
"Karen Strang Allen knows first-hand the challenges of balancing work, family, and life. Free to be me is packed with honest humour and tools to help you transform your life."
—Peggy McColl, New York Times bestselling author of Your Destiny Switch
"Karen Strang Allen's Free to be me is one of the most comprehensive books I've ever seen on creating the most extraordinary life you can imagine. There is no time better than NOW to take yourself and your life to the next level, and this book will be your guide."
—Hal Elrod, #1 bestselling author of The Miracle Morning
"Karen shares very practical tools that her readers can use to transform themselves from the inside out. She puts the fun back into personal development and, through her alter ego, presents wit that will be sure to make you laugh. This is a must read!"
—Mary Cavanagh, co-founder of Ignite Potentials Training and life coach
"I could not put it down! Karen is so gifted and inspiring—one of those rare writers who is deeply real about her own experiences. Her insights evoke emotion, compassion, and a feeling of being understood. Every chapter left me with goosebumps and wanting to learn more. This book will forever change the way you view your life, and will empower you to be the creator of your ideal future."
—Jenny Cooper, owner of JC Consulting, Arbonne® consultant, and mother of two
"Wow! You gotta get this book, because it's really funny, inspiring, and entertaining! Karen's witty humor makes it so easy to figure out who you truly are, where you want to go, and how to get there. If your life is begging you to make a positive change now, Free to be me is just what the doctor ordered!"
—Mike Angulo, master NLP practitioner and life coach
"This book is intriguing and insightful, with a big impact. Karen draws on her own personal experiences to create a mind-body-spirit roadmap to help you manifest the life you want. If you put just one of these steps into practice, you can find a more peaceful way to live, work, and feel. Free to be me is a heartfelt and entertaining path to a balanced life."
—Kealy Mann, naturopathic doctor and mother of two
"After reading Free To Be Me, I felt like anything is possible and it made me realize just how beautiful life can be. Karen is a truly a unique individual, and an inspiration to women of all ages."
—Natalie Idstam, administrative assistant
"Free to be me is a refreshing look at life with all of its ups and downs, good and bad. Karen Strang Allen shares important life lessons and simple tools for change that anyone can do right now, right away, to live the life they've always wanted. Like the journey of the caterpillar into the butterfly, Allen leads the reader step by step on a path of transformation and self-awareness."
—Jennifer Jane Clark, transformational coach and professional spiritual teacher
"I wish I had this book when I was on my journey to empowerment. Karen Strang Allen has put together a simple, well written powerful guide for seekers who desire to re-write their life story and create an authentic life. It is obvious Karen has traveled the path she offers in this well-crafted book. She offers genuine tools, techniques, methods and more to aid in transforming one's life. I highly recommend this book as it has become a book I recommend to my clients."
—Janet Love, host of The Janet Love Show/spiritual intuitive consultant
"Free to be me is packed with the principles and practical direction needed to live a passionate and fulfilling life. Karen Strang Allen has studied the self-help masters, and with stories of personal experience and a sprinkling of humor, has compiled an inspirational, motivational compendium to address the challenges of modern-day living. It will be a must read for my daughter, and several copies will be needed for the patients in my reception room. I only wish that our schools included material like this in their curriculum."
—Dr. Ken W. Dick, sports kinesiologist, doctor of chiropractic, and father of three
"A remarkable book…authentic and grounded, yet optimistic and uplifting."
—Dr. Denis Cauvier, international bestselling author of The ABCs of Making Money
Group coaching testimonials
Private coaching testimonials